Régua - Pinhão - Régua Cruise
A cruise up to Pinhão and back to Régua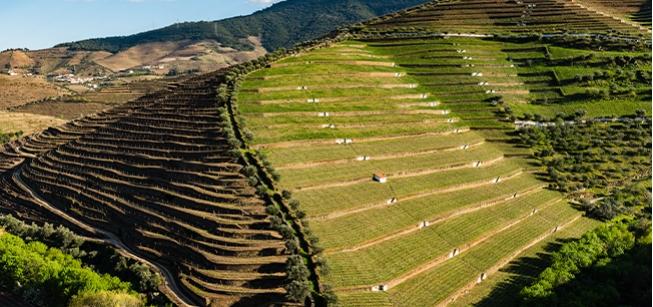 From 27 €
Enjoy a beautiful afternoon in Douro : embark on a beautiful boat trip between Régua and Pinhão and discover one of the most emblematic routes in the wine region , full of terraces and breathtaking landscapes. The return will be made by private bus. Don't miss the opportunity!
Cruise Program
Meeting and boarding of passengers at Régua Pier (time to be indicated when booking)
Beginning of the cruise to Pinhão
Passage through Bagaúste Dam (28m difference in level)
Expected arrival at Pinhão and disembarking of passengers
Beginning of the trip back to Régua by private bus
Expected arrival at Régua Pier
End of our services 
PRICES (PER PERSON)
MONDAY TO SATURDAY
ONE-WAY CRUISE Departure: 2:45 p.m
27€
Round-Trip, returning by Bus Departure: 3:30 p.m
32€
BABIES UP TO 3 YEARS OLD
Free
CHILDREN 4-11 YEARS OLD
50% Discount 
Notes:
The Boarding assistant will accompany you through the whole journey.
You may always book a one-way cruise, with no return, we will make the due adjustament to the final price.
Due to the closure of the Douro dams for maintenance and weather conditions, this cruise takes place between the months of May and October.
Tailor-made Cruises?
Tailor-made cruises for groups with special prices and conditions!
Request Quote