Cruises for Groups
Have you ever thought about taking a trip in the Douro with friends, family or with your work colleagues?
Take advantage of our exclusive group benefits and surprise them.
Gather a group of 30 people (or more)
Our team will send you a free quote and suggestions
Enjoy a unique program in the Douro Region
Cruzeiros exclusivos, criativos e personalizáveis para Grupos
Somos apaixonados por criar, planear e gerir programas no Douro personalizáveis, feitos à medida de cada grupo. Seja um simples almoço familiar a bordo ou um evento para empresas, sugerimos as melhores soluções e tornamos o evento único.
As nossas embarcações adaptam-se a qualquer ocasião e a nossa experiência de mais de 10 anos em organização de viagens traduzem-se em privilegiadas relações com os melhores parceiros no Douro, garantindo a maior oferta e o preço mais competitivo.
Com uma equipa dinâmica e disponível, planeamos o seu evento personalizadamente, combinando conceito e espaços, num programa exclusivo e personalizado. Basta partilhar connosco as suas ideias e nós encarregamo-nos de lhes dar sentido.
Areas of Expertise
See the programs we organize for Corporate or Leisure trips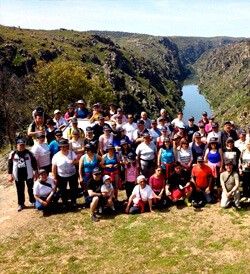 Corporate Programs
Meetings
Conferences
Incentives
Product Launching
Workshops
Team Building
Theme Parties
Leisure Programs
Lunch
Dinner
Cocktails
Bachelor and Bachelorette Parties
Parties and Celebrations
Wine Tourism
Yacht/Sail Boat Cruises
Any Doubts?
Search for answers to your questions or contact us at +351 226 191 093.