As Amália Rodrigues once said: "Fado can only be felt, not understood, nor explained".
Even so, today we will try to understand the origins of this portuguese cultural icon. Let's get to know more about this music style!
What is Fado?
According to the dictionary, the word "Fado" can mean:
A superior force that is believed to control all events;
Something that has to happen, regardless of human will;
Popular Portuguese song, usually performed by a vocalist (fadista), followed by a portuguese classical guitar.
The origin of Fado in Portugal
The word "Fado" means "fate", which says a lot about its depth. In Fado we find a wide range of strong emotions: love, misfortunes, nostalgia, "saudade"... but also joy and humor!
As far as its origin is concerned, some say it was born from the Moorish songs. On the other hand, there are those who argue that it comes from medieval songs. At last, it is also said that it may have origins in "modinha" (popular genre from the 18th and 19th centuries), and that it resulted from a fusion with "lundu", from Angola.
Theories aside, there is no doubt about something: Fado was born in the heart of Lisbon. The city's multicultural atmosphere helped the growth of this musical style. The most curious thing is that Fado emerged in a spontaneous way, when people of Lisbon began to sing about their daily lives.
The oldest known Fado is "Fado do Marinheiro", from around 1850. At this time, Fado existed essentially on the streets of Lisbon, through the voices of amateur artists. It was only after the 30's that Fado houses emerged, especially in Bairro Alto District, when the Fado composers showed up (before that, Fado singers improvised their songs!).
The first recordings produced in Portugal are from the 20th century. The golden age of Fado started in the 40's, and until the 60's many special talents emerged, like Amália, who made Fado famous all around the world.
Fado locations in Portugal
Alfama District: there's many doubts on where Fado was really born. Was it in Alfama? In Mouraria? In Bairro Alto? One thing we know: Fado echoes in this district, thanks to the many Fado Houses located here;
Museu do Fado: "A museum to see, hear and feel Fado". Here you can meet the protagonists of this story of Portugal's culture;
Casa do Fado: There's Fado in Porto as well! Located in a historical building, the place takes us back to old Porto. Besides concerts, there are also talks about the history of Fado;
Fado Concert at the Cellars: this suggestion combines two portuguese symbols: Fado and Port Wine. Better than this, only if we joined a boat ride in the Douro River, followed by a visit to the Port wine cellars, ending with a Fado show and dinner. It sounds too good, but it is possible!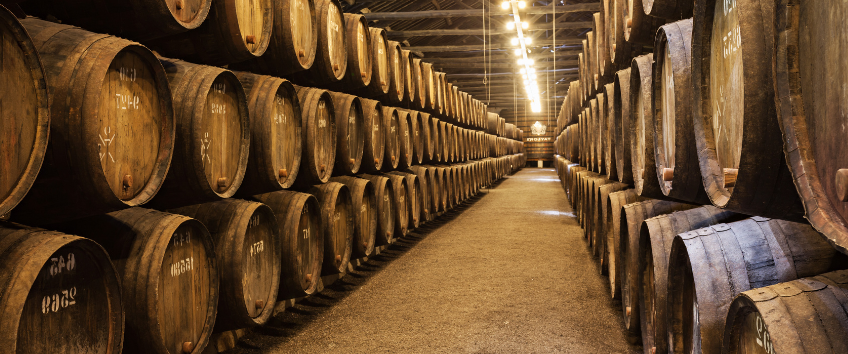 Visit the famous Port Wine Cellars and then enjoy a Fado show (at dinner)
Fun facts about Fado
Since 2011, Fado is classified as an Intangible Heritage of Humanity by UNESCO;
Maria Severa (1820 - 1846) was a portuguese singer, considered as the first Fado singer ever;
Severa's story was told in Portugal's first sound film ("Severa" - 1931);
Amália Rodrigues began her career singing erudite poetry. She sang Luís de Camões, Alexandre O'Neill and Pedro Homem de Mello;
Like all artistic areas, Fado has also suffered mutations of its original form at the time of censorship, around 1926. Not only did the lyrics suffer censorship, but also the performance venues had to obey to new rules.
Fado is one of those elements that characterizes Portugal as a nation. Learning more about where it came from is a must if you want to know more about the country! We hope you enjoyed learning more about the history of this portuguese symbol!